Greenbelt Lake was built when the City of Greenbelt was established and served as a recreational destination for the citizens accessible wy walkways from the city center and surrounding residences.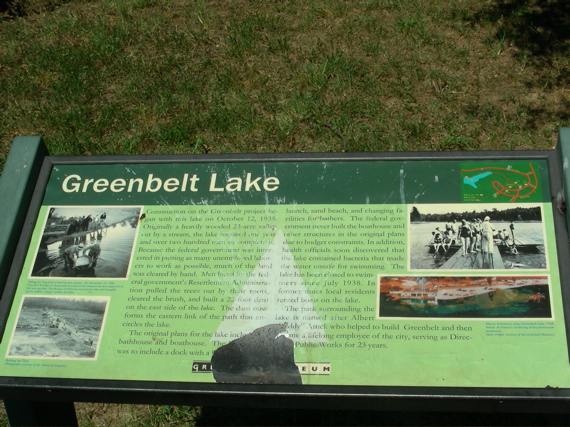 The sign has been damaged recently. Vandalism doesn't stop in Old Greenbelt, unfortunately.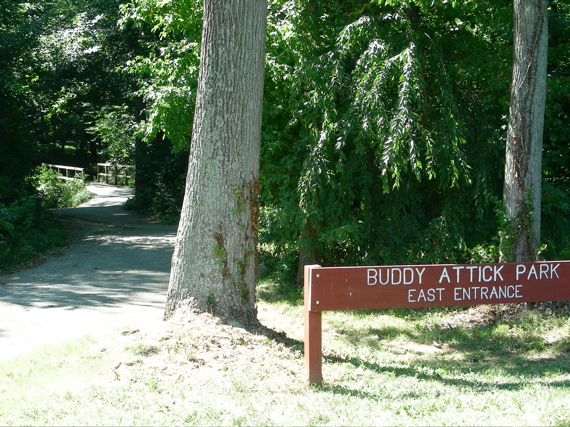 Park entrance in the east.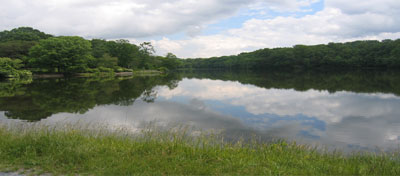 View of lake from the dam in the west.